A lot of people are reluctant at first to connect with those on the other side because they worry about what they will hear.
They have questions like -
"Will mom be disappointed with me?" "What if he doesn't want to apologize even now?" "What if I made a big deal out of nothing? "
Even if the message coming from the person on the other side is not what was expected or hoped for, it is always a positive experience. Because just being WILLING to listen to Spirit is enough to open the heart. Opening the heart lets Love in—the Love of the Universe—and Love heals.
It's true that people in Spirit are still just people. We don't suddenly become enlightened beings when we pass through the veil. So, it's understandable that people are concerned about what they might hear.
But we have a very different perspective from the other side. We are free from the spinning thoughts that can plague us here on earth. And we are free from irrational, "negative" emotions. From Spirit, we can see a fuller picture of relationships and see why they are playing out the way they are or did. And in Spirit, we are naturally empathetic and less judgmental.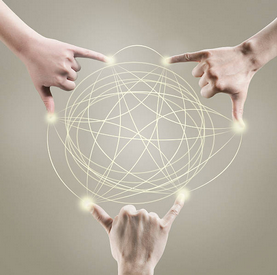 Some people worry that connecting with Spirit will affect their relationships with family or friends still here.
"What if I find out something I don't like?" "How will it change the family dynamic?" "Dad will be mad that I stirred up trouble." "No one believes in this stuff."
Yes, things often do change, after connecting with Spirit.
Because even if you never say anything to anyone else about your conversations with Aunt Marion or Uncle George on the other side, you will probably feel differently and think differently about them and what might have happened between you. Or perhaps you will see the situation in a new light. Or your attitude will change toward people around you. Or your future plans will change. Or you'll simply be happier and more self-possessed and people will notice—they may even be resentful.
All of these things are shifts in energy. So yes, change will come. And change is scary because the unknown is on the other side of it.
I have only ever seen positive spiritual growth come from connecting with Spirit. But I know that even if change is sure to be good, it's disruptive; it's something to go through, to manage, to experience.
All I can say is, it's worth it. I've seen it over and over again. Peace and serenity are on the other side.